Project and Water News
March 18, 2015
Fellowship opportunities for early career researchers
The Research Data Alliance (RDA) is accepting applications from early career researchers for a 12-18 month fellowship with a global organization that aims to eliminate technical and social barriers to research data sharing. RDA Fellows may come from a variety of backgrounds. In addition to deep competence in a relevant discipline, competitive candidates demonstrate cross-disciplinary competence and teamwork and communication skills.
Applications are due April 16. RDA Data Share is funded by the Alfred P. Sloan Foundation and builds on infrastructure funded by the National Science Foundation.
More Information...
---
March 10, 2015
Opportunity for Earth Science teachers
Applications are now being accepted for a three-day workshop for teachers to explore connections between traditional Dine (Navajo) and western understandings of earth systems. The Workshop on Earth Science from Navajo and Western Perspectives aims to help teachers engage students from any background in Earth Science, Earth Systems, Environmental Science or Integrated Curriculum.
The workshop will run June 10–12 in Blanding, Utah. Stipends are available.
More Information...
---
March 4, 2015
New CI-WATER teacher resources available
New tools for incorporating CI-WATER science into K–12 teaching and learning are now available. Developed from the CI-WATER Summer Institute for Teachers by the University of Utah's Genetic Science Learning Center, online interactives, videos and more help build understanding of how scientists create and use models to predict water resource availability.
During the Summer Institute, science teachers from Wyoming and Utah learned about CI-WATER research from project scientists in both states. Teachers explored the CI-WATER Teaching Toolbox and brainstormed ways curricula could integrate water and computer science methods and concepts into lessons that address core standards.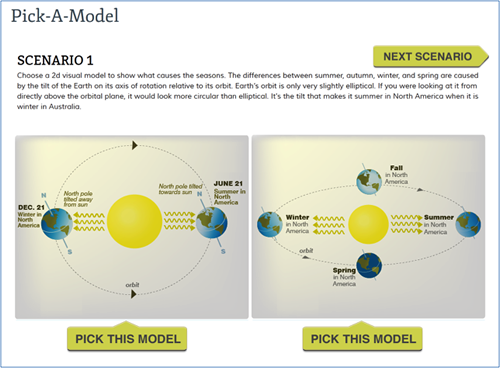 The new resources include interactives that engage learners in exploring the challenges of watershed modeling.
More Information...
---
February 27, 2015
Check out CI-WATER's Modeling Apps & Tools
CI-WATER.org has a new one-stop portal for water modeling applications and tools. In the months to come, we'll be adding links to more great tools like our Tethys app development platform. Want to receive updates when new content is added to the portal? Sign up here...
---